What I did:
Art Direction
Design
Print Production
Marvel Comics
In 1961, writer-editor Stan Lee revolutionized superhero comics by introducing superheroes designed to appeal to older readers than the predominantly child audiences of the medium. Modern Marvel's first superhero team, The Fantastic Four came about in Nov. 1961.
The turn of the century saw a resurgence in Marvel Comics with some of their characters being turned into film franchises, most notable Spider-Man in 2002. With a new found movie audience, the comic books gained more fans and since then have flourished with over 2,500 comics available digitally.
Working for the publishing house Slow Dazzle, they acquired the rights for both the film franchises and the comic books. I took on the Art Direction for creating a unified range of FMCG products.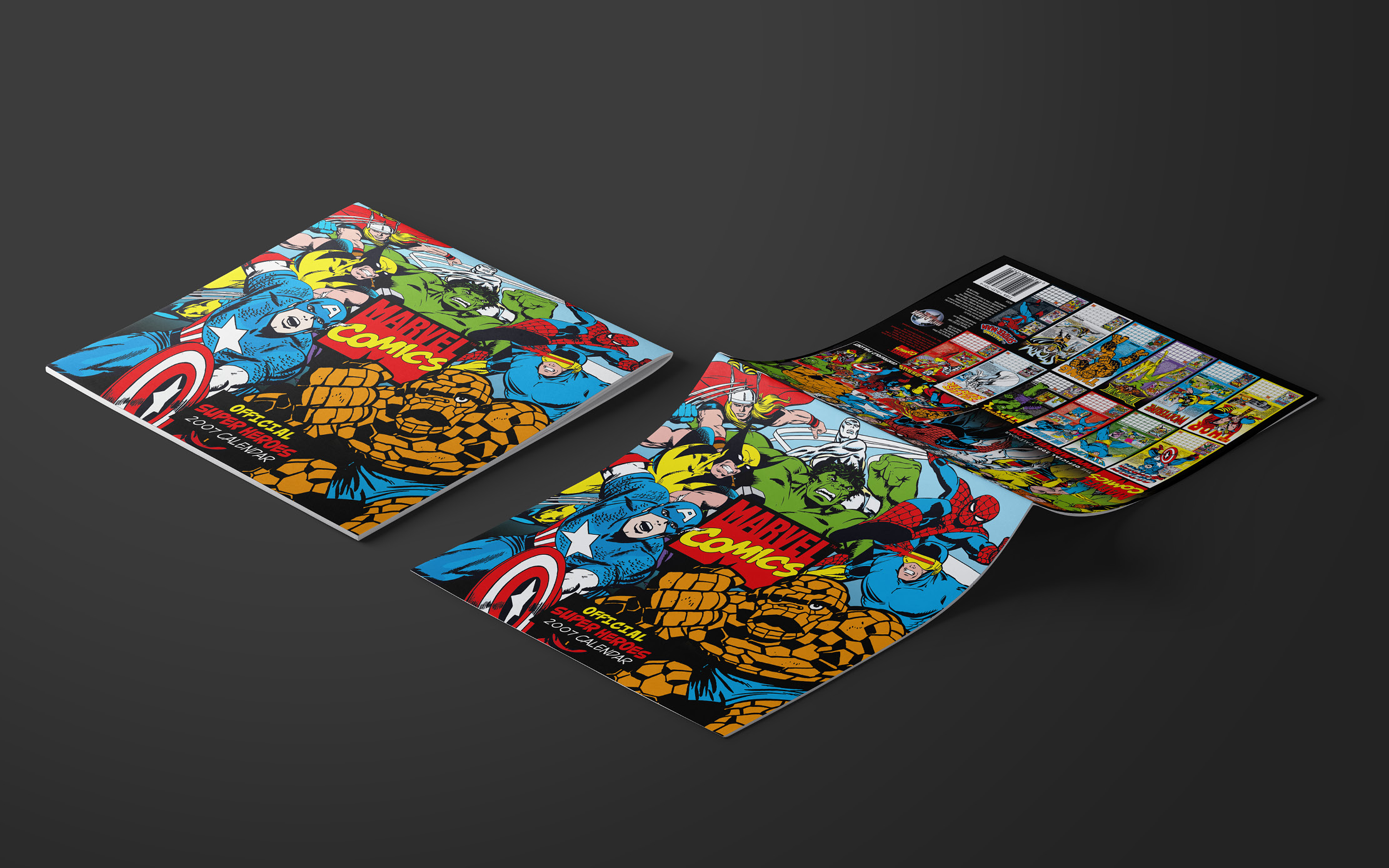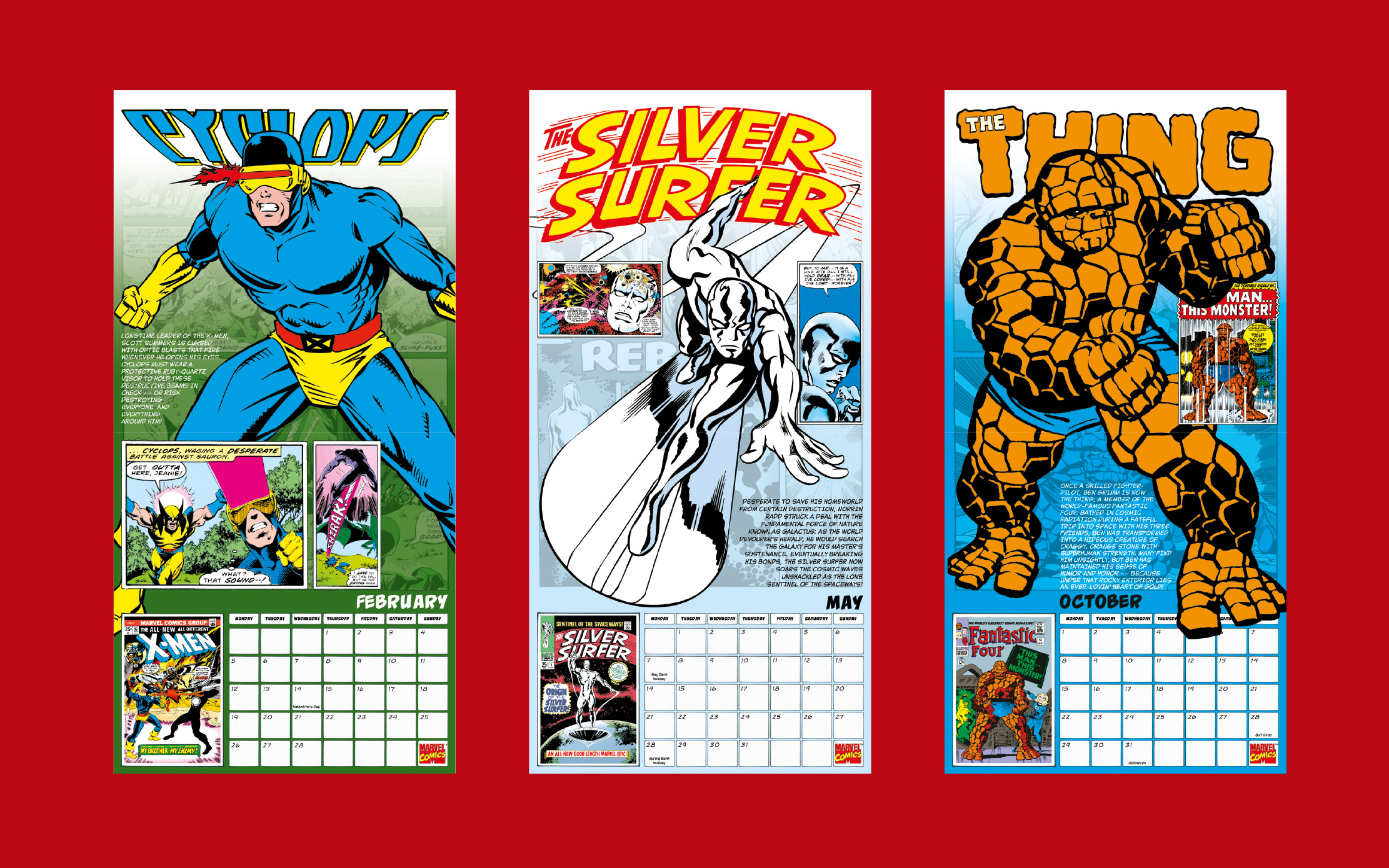 Being able to search through the archive of comic book covers and artwork created for the revitalised franchise was a real honour and such and enjoyable experience. When you have such good source material, it was key that we created products that reflected the energy and vibrancy of original artwork. Taking a sympathetic approach to art direction was key and I feel we successfully achieved a range of products that were worthy of the Marvel Comics brand.