What I did:
Art Direction
User Interface
User Experience
App Design
iOS Dev / Colt
Colt strives to transform the way the world works through the power of connectivity. The Colt IQ Network connects 900+ data centres across Europe, Asia and North America.
Colt understands business connectivity requirements and provides high performance, high bandwidth solutions to enable customer's success, with Colt's vision centering on being on being the most customer oriented business in the industry.
Colt is a premier sponsor at the upcoming Gartner Symposium in Barcelona in November 2019 and offered an IQ test with prizes over the 3 day event.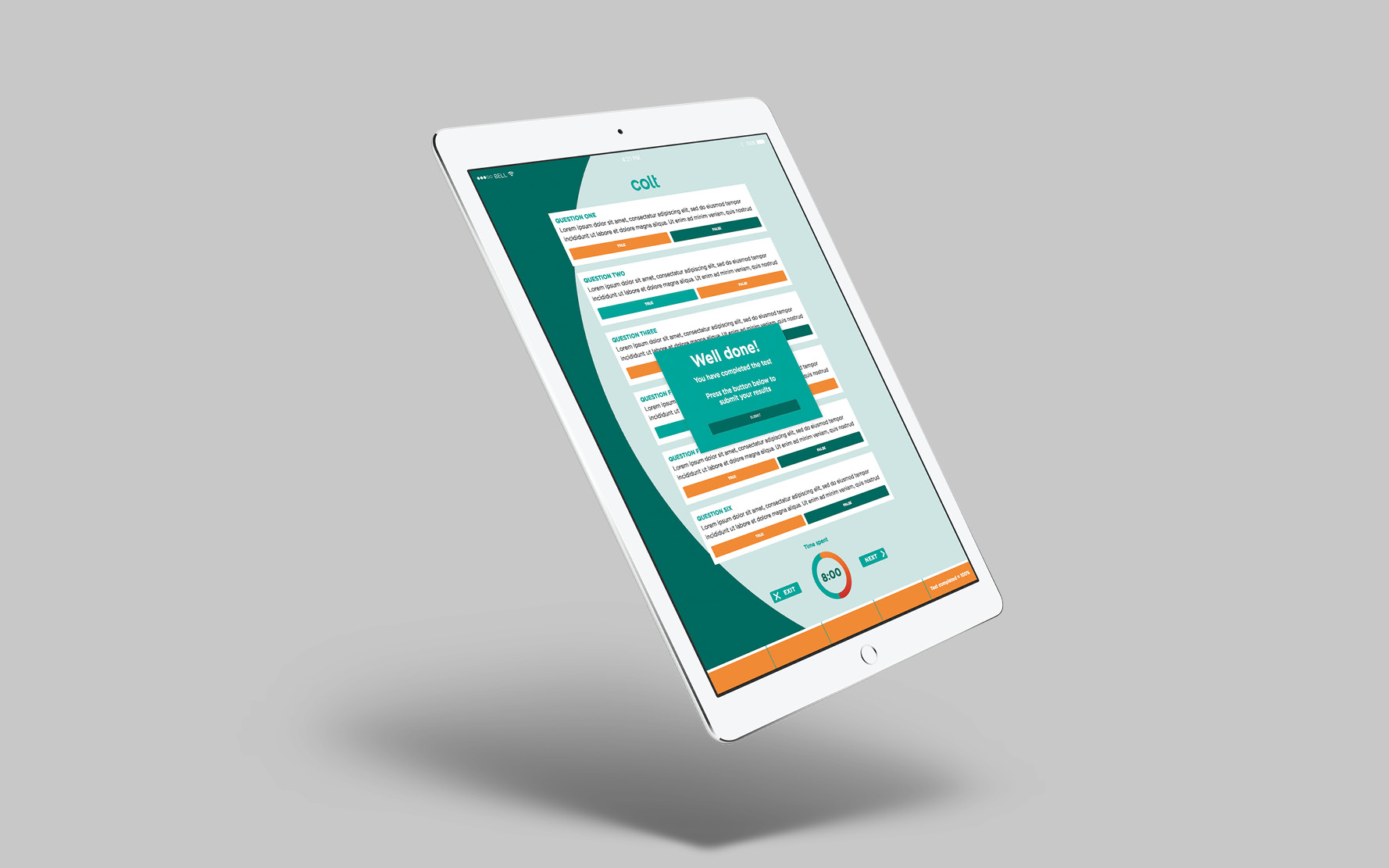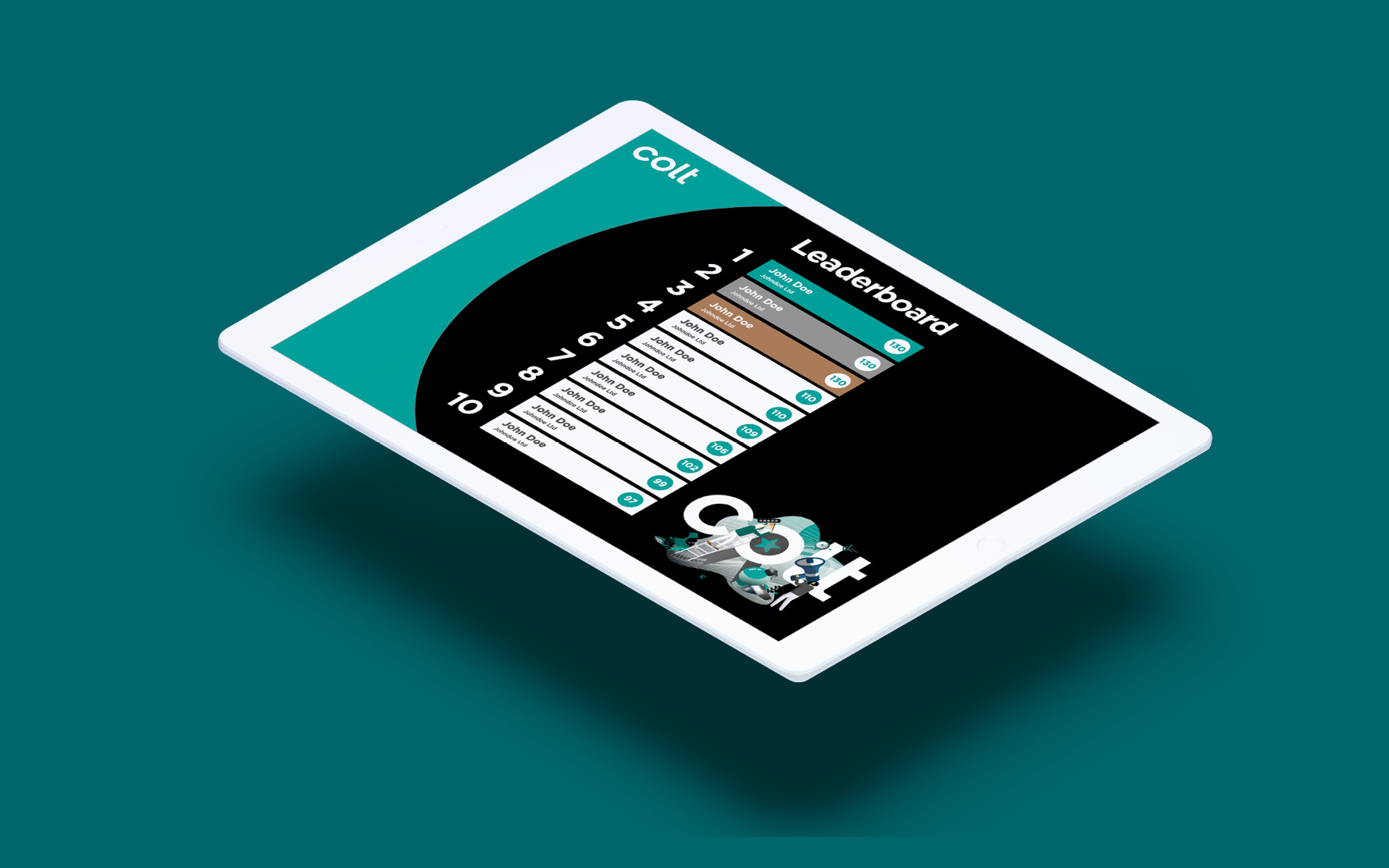 The Colt IQ test would be a mix of industry and Mensa-related questions and entrants would be able to take part by using an app on a number of iPads at the stand. The Colt IQ test app would collect the entrants' contact details, enable a number of questions to be answered and then rank the entrants on a live leaderboard.
Collaborating with Web Developer Tom Sigler at iOS Dev, I created the design, layout and visuals for the app. I utilised existing Colt brand guidelines, whilst introducing a unique creative interpretation, including carefully curated and adapted illustrations and a bespoke user interface.
Collaborating with Bob on the App Design for COLT was a great experience. When working with Bob, you get a creative and innovative ideas, responsive and professional service, and exactly what you're looking for. Bob understood the brief perfectly and implemented them in a well-considered App design.
Tom Sigler – MD / Web Developer iOS Dev